Pictures of You
Our little bunny at 14 weeks!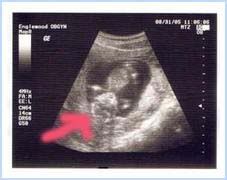 The arrow is pointing to the head. If you look closely (and upside down), you can actually see a face! There's also a little belly and arms and legs!
Me at 5 Weeks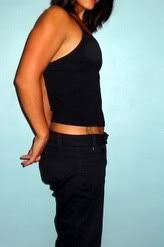 Me at 9 Weeks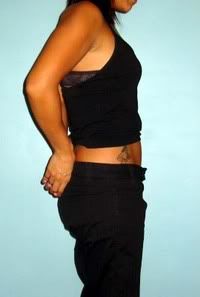 Me at 14 Weeks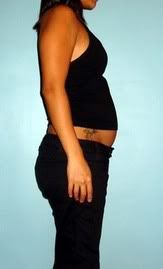 Incidentally, I have just eaten dinner so I look a little big. I'd like to point out though, that this is what my belly usually looks like after a meal whether I am pregnant or not! And I do wonder what my tattoo will look like when I get really huge...
Song of the Day: