Housewarming and Hold 'Em BBQ

The hubs and I hosted our first big summer BBQ yesterday. Dubbed the 'Housewarming' and Texas Hold 'Em BBQ,' it was the first time we invited a huge group of folks to a summer BBQ in our backyard (even though we moved into our home 2 years ago). The BBQ started at 3:30 pm and we had the following menu: burgers, hotdogs, pancit bihon, soy & honey glazed chicken wings (which I made), mini-quiches hors d' oeuvres, potato salad, chips & salsa, and a slew of desserts that guests contributed. And of course, we had several round of Texas Hold 'Em going!

We had a fun time even though we had to constantly warn everyone about the "dips" in our backyard. When we moved in, the previous owner had just uprooted a tree and left several potholes in the front part of our yard. We haven't fully filled it in yet and guests had to skip over parts of the lawn and watch out so they didn't trip. Talk about a lawsuit in the making! This is why we made sure to yell "watch out for the dips" to every person that arrived. Hopefully by our next big BBQ, we'll have the soil re-tilled.

I think it was a hit considering we had about 40+ people in attendance, and that the last guests didn't leave until after 11 pm!

Some pictures:





The BBQ Spread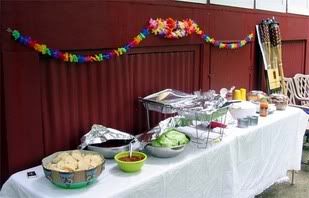 Hubs, the Grillmaster
Some of the first guests to arrive...(Mike, Michelle, and Ade)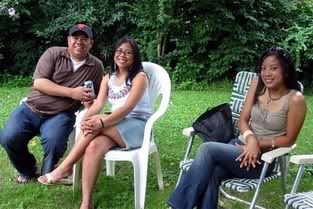 Rol, Baby Alex, and Juan the Godfather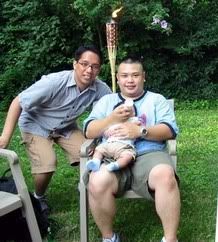 Luke and Trish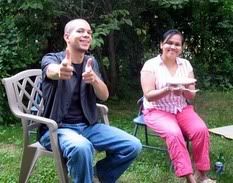 Guests Reunited!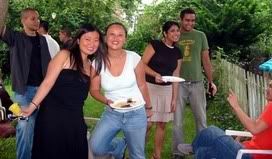 Hubs' College Crew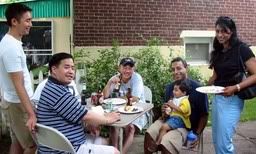 My Law School Crew plus Alex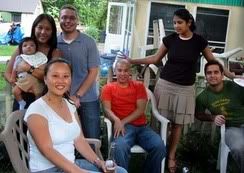 Just the Ladies (check out my tan from the cruise!)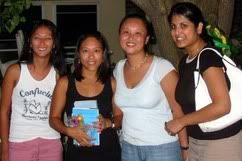 More of the hubs' college crew (though we've all known each other for a while now)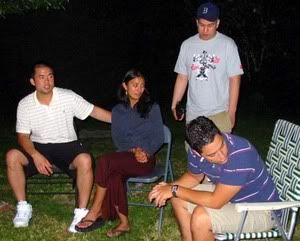 Cool Gifts I received I thought I'd post:
Check out this snazzy clutch that my friends Roops and Annie gave me: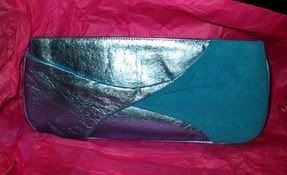 Girlie gave me a gorgeous pink wallet: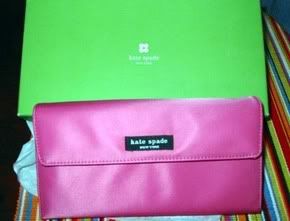 by Photobucket.com">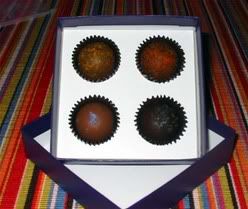 My friend Trish gave me not only the new Shakira CD that I've been dying for, but the Gossip Girl Boxed Set as well! Also, check out the best birthday card ever from my friend Alina!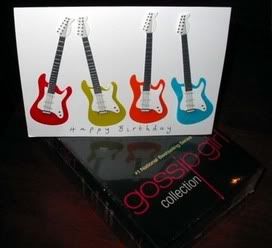 Can you tell it was a great day?
Song of the Day:
En Tus Pupilas by
Shakira