Jingle Bell, Jingle Bell, Jingle Bell Rock!

The hubs and I spent Christmas Eve with his family in Demarest, NJ. We went to church, had dinner, then opened our gifts. After that, we trekked over to Queens, NY to spend a couple of hours with my family (even though we were going to Queens anyway on Christmas day along w/ the hubs' family).

Pics with the Demarest Clan (the battery died right afterwards! Phooey!)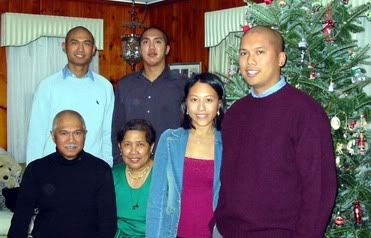 Christmas in Queens (got new batteries)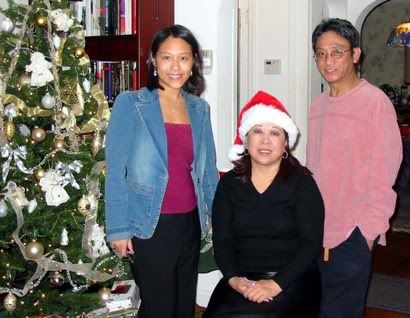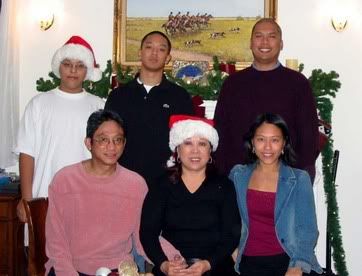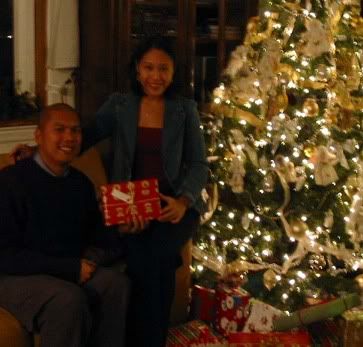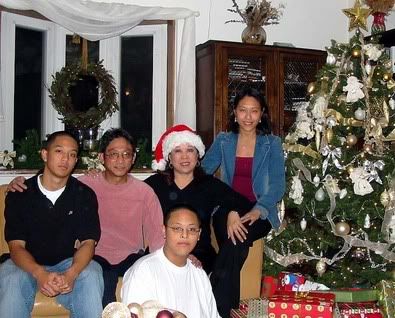 On Christmas Day itself, we went back to Queens to have lunch. My mom invited my parents-in-law to come over. As usual, my mom ordered enough food for an army, even though there was only 12 of us eating.

The Parental Units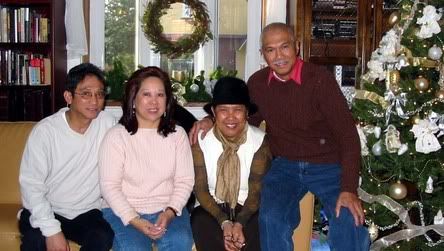 All the kids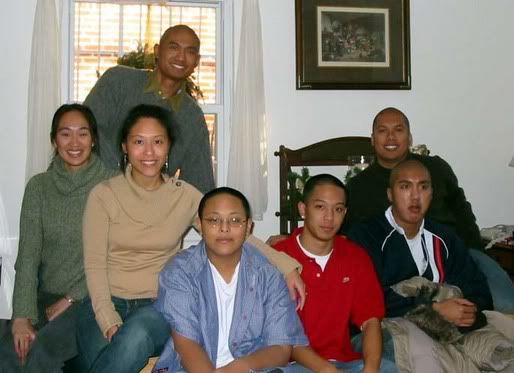 The hubs and I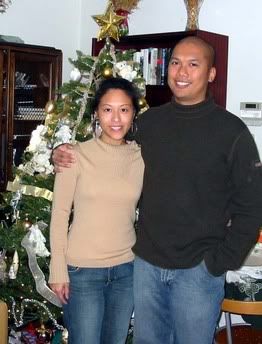 Yuki and I (Yuki is my lil bro's friend who lives 2 houses down)


Later that evening, we went out to a late dinner with our friends. We ate at Vatan, this all you can eat Indian-Vegetarian restaurant in Murray Hill. It's my second time going there and I enjoyed the food just like last time. So good!

Afterwards, we went over to see the tree at Rockefeller Center. I haven't been there in ages and I forgot how crowded it was! We got there at about midnight or so but there were still tons of people around. We took some pics as we shivered in the cold.

The tree all lit up!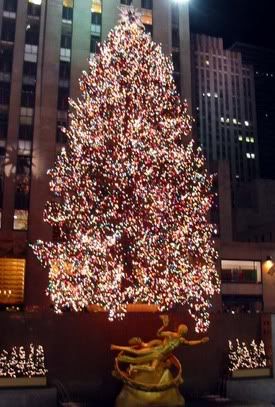 By the tree...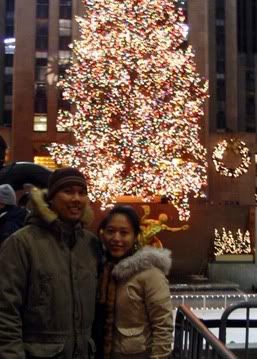 Saks Fifth Avenue! (the snowflakes light up in tune to a song in the background)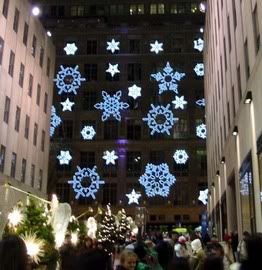 G. and K